Old Bethel Baptist Church

Turning Hearts & Homes Toward Heaven
Friends, I am excited about what the Lord is doing here at Old Bethel Baptist Church and I want to invite you and your family to be apart of the excitement. I have seen God do marvelous things in changing people's lives, drawing families closer together, and watching our congregation grow not only numerically, but spiritually. We recently moved into our new facilities and are looking forward to what the Lord has in store for us in the future. When you visit with us, You will find a warm, friendly spirited people to greet you, challenging preaching to help you, great practical, biblical teaching to enhance you, wonderful, inspirational music to uplift you, and opportunities for service and fellowship with other believers. We would love for you to visit us in person or drop us a note of comment, encouragement, or prayer request. Thank you for showing interest in our church!

In Christ Alone,
Steven Vester, Pastor
pastor@oldbethelbaptist.com

Old Bethel Baptist Church

( Silent Hill) was organized sometime in the late 1800's. After an eight year period of inactivity, the church was reorganized in 1921. In 1960, a new building was constructed and in the mid- 1970's, a new auditorium and fellowship hall were added. In the early -1990's the people of the church built a parsonage. The church launched out in faith in 1999 and purchased a 6 acre tract of land where new facilities would be built to accommodate the fast growing congregation. The congregation labored sacrificially in giving and in building, to bring this vision to past. Our new facilities include a full sized gymnasium, an auditorium with a balcony, educational and office space, and a vision to expand when needed. In 2003, we completely moved into our new building giving

God the glory

all the way!

Old Bethel Baptist Church

has vision of moving forward in the 21st century in ministry, missions, and outreach.

To God be the glory!!
---
| | |
| --- | --- |
| Our pastor, Steven Vester, was saved at the early age of 8 at Twin Springs Baptist Church in his home town of Poplar Bluff, Mo. He surrendered into full time service at age 15, and begin to work in his home church. In 1985, He accepted a full time staff position at New Salem Baptist Church in Marble Hill, Mo. where He work with Youth & Music, as well as other ministries at the church. It was there that He met His wonderful wife, Kelly in which this past August, 2005, they celebrated their 15th anniversary. In June of 1999, under the leadership of the Lord, He accepted the call to be Pastor of Old Bethel Baptist Church here in Sikeston, Mo. Bro. Steve and Kelly have 4 boys, Titus, Caleb, Micah, and Jared. | |
| | |
| --- | --- |
| ALL ABOUT WHAT WE BELIEVE | |
At Old Bethel Baptist Church, we believe in the Verbal, Absolute Inspiration of the Scripture, and that God's Word has authority in our lives. We use the KJV by conviction and by preference.

We believe God is a Trinity, Man is fallen sinner, Satan is real, Heaven and Hell are both literal places, and Jesus Christ is the Son of God. He was God-made flesh, born of a virgin, His life sinless, His blood atoning, His body Resurrected, and that Justification is by Grace and thru Faith in the Lord Jesus Christ.
We believe in the Person and Work of the Holy Spirit, the Eternal Security of the Believer,
the Imminent, Pre-tribulation, Pre-Millennial Return of Christ, As a Church, we are serious about Worldwide Missions as our obligation, the Autonomy of the Local Church, and the Priesthood of the Believer.


We practice the 2 Biblical ordinances of Baptism by Immersion and the Lord's Supper, which we receive numerous times throughout the year.

The Church has 2 offices: Pastor and Deacon, meeting the Biblical requirements of Acts 6 and I Timothy 3.

B
uilding stable homes and families upon the foundation of God's Word.

E
vangelizing the Lost with the Gospel of Jesus Christ.

T
eaching, Preaching, and Applying the Word of God in the hearts and lives of each individual.

H
elping those who are in need, and encouraging those around us.

E
quipping believers for work and service.

L
ifting up the name of Jesus Christ through our work, our worship and our witness.

The Question must be ask of you. " Where will you spend eternity?"


Let's face the fact that 10 out of 10 people die; therefore, it would be wise to make preparation before your time is up!
Proverbs 27:1 " Boast not thyself of to morrow; for thou knowest not what a day may bring forth."
Hebrews 9:27 " And as it is appointed unto men once to die, but after this the judgment:"

Let's face the fact that my goodness, my good works, and my religion, will not secure me a place in Heaven nor keep me out of Hell.
Isaiah 64:6 "But we are all as an unclean thing, and all our righteousness are as filthy rags; ...."
Romans 3:10 "As it is written, There is none righteous, no, not one:"
Ephesians 2:8-9 "For by grace are ye saved through faith; and that not of yourselves: it is the gift of God: Not of works, lest any man should boast."

Let's face the fact that God loves everyone.
John 3:16 " For God so loved the world, that he gave his only begotten Son, that whosoever believeth in him should not perish, but have everlasting life."

Let's face the fact that all people are sinners.
Romans 3:23 "For all have sinned, and come short of the glory of God;"

Let's face the fact that sin must be paid for.
Romans 6:23 "For the wages of sin is death; but the gift of God is eternal life through Jesus Christ our Lord."

Let's rejoice in the fact that Jesus Christ paid that price for us.
Romans 5:8 "But God commendeth his love toward us, in that, while we were yet sinners, Christ died for us."

Let's accept by faith the fact that you can trust in Christ as your Savior for what He has done at Calvary for you and accept God's gift of salvation which is freely given to you.
Romans 10: 9-10; 13 "That if thou shalt confess with thy mouth the Lord Jesus, and shalt believe in thine heart that God hath raised him from the dead, thou shalt be saved. For with the heart man believeth unto righteousness; and with the mouth confession is made unto salvation.
13 "For whosoever shall call upon the name of the Lord shall be saved."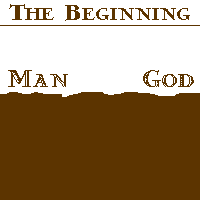 God gives you the choice today!! Accept Him or Reject Him
Would you bow your head right now and ask God for His salvation? Pray this prayer from your heart!
" Dear God in Heaven, I confess that I am a sinner. Please forgive me of all my sins. I believe that Jesus Christ died for my sins on the cross, I believe that He rose from the grave, and now I invite Him into my heart and my life. Save me and change my life. Thank you for saving me. In Jesus name I pray Amen"
If you prayed this prayer with all your heart, lets us know so that we can rejoice in your decision and send you information in starting your new life with Christ!